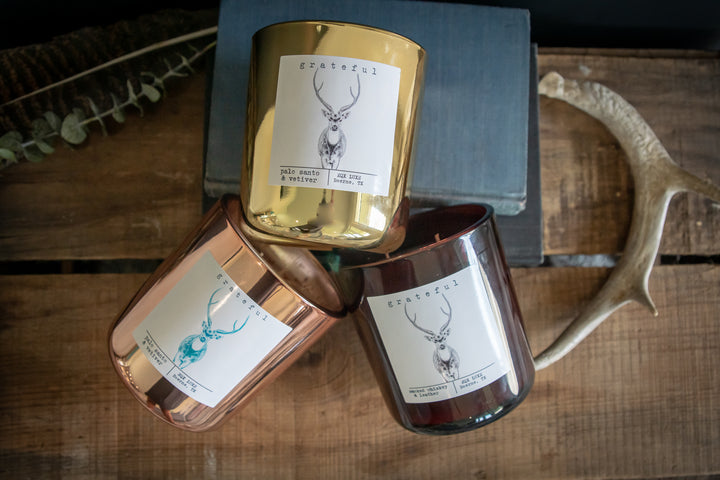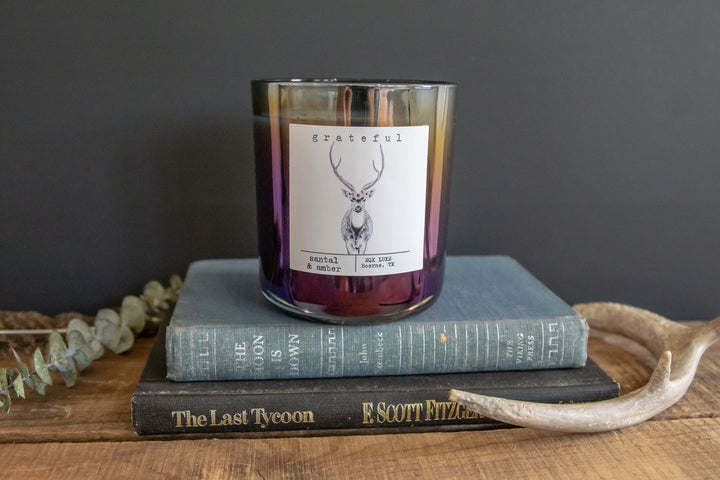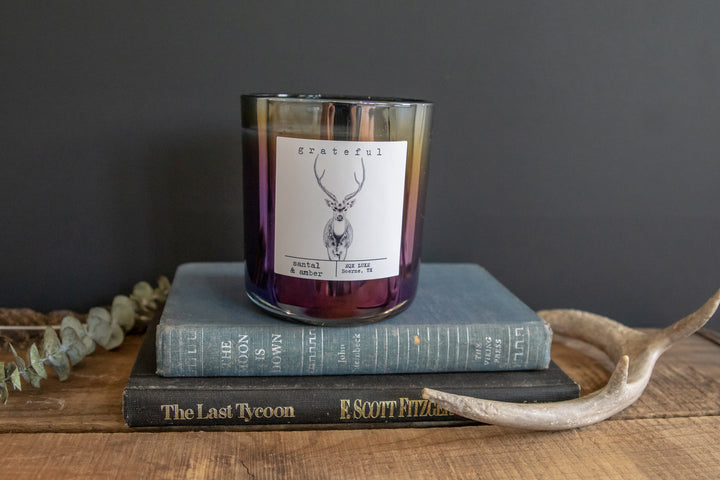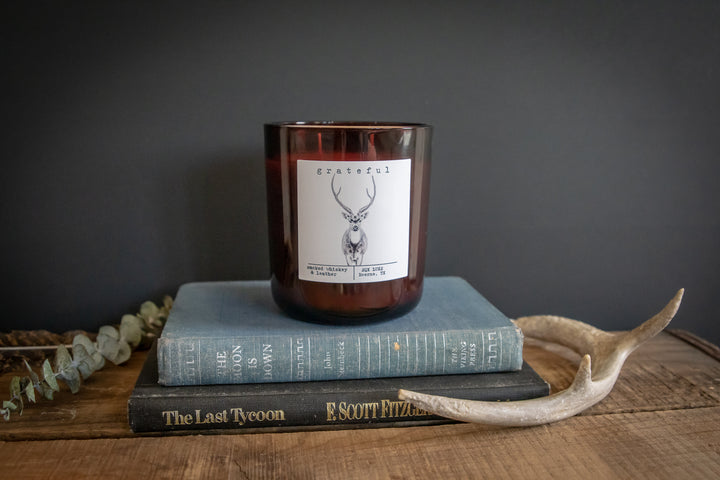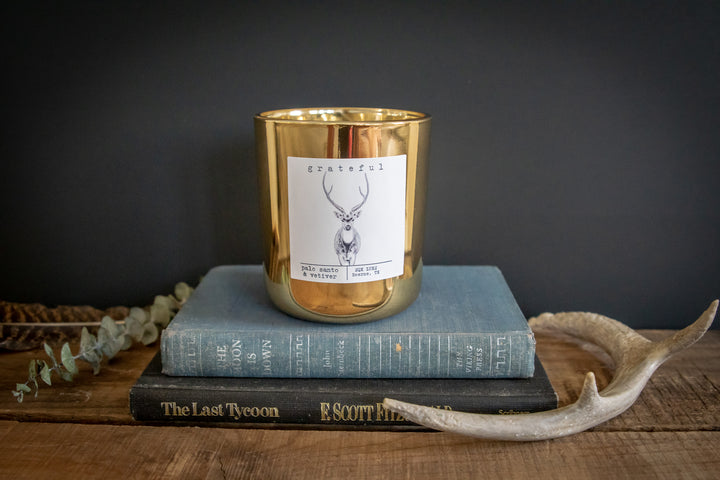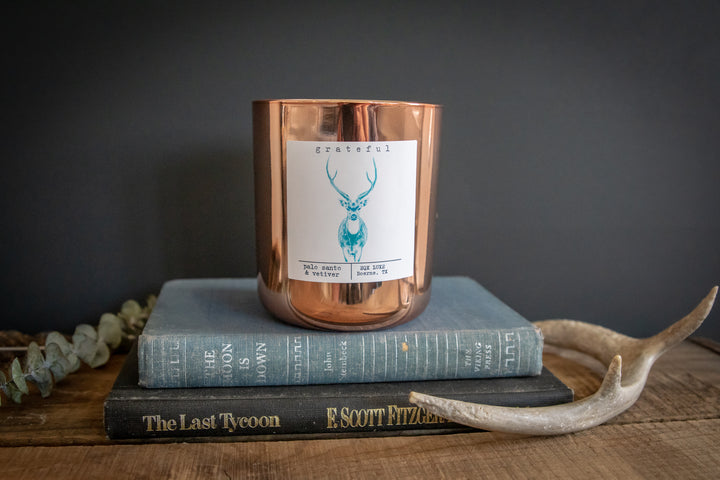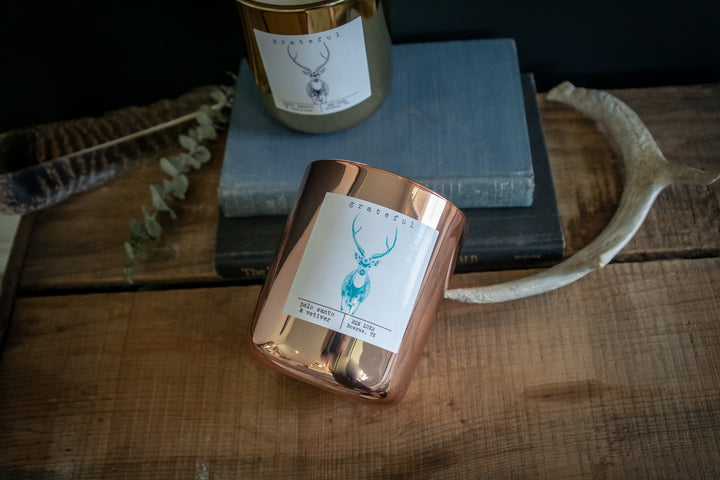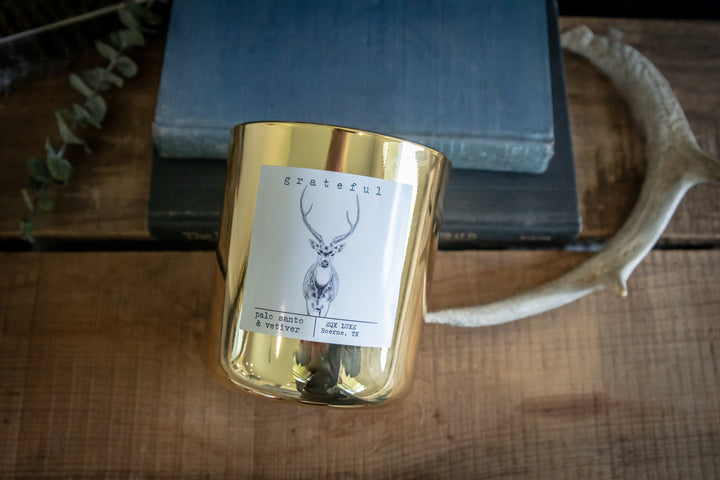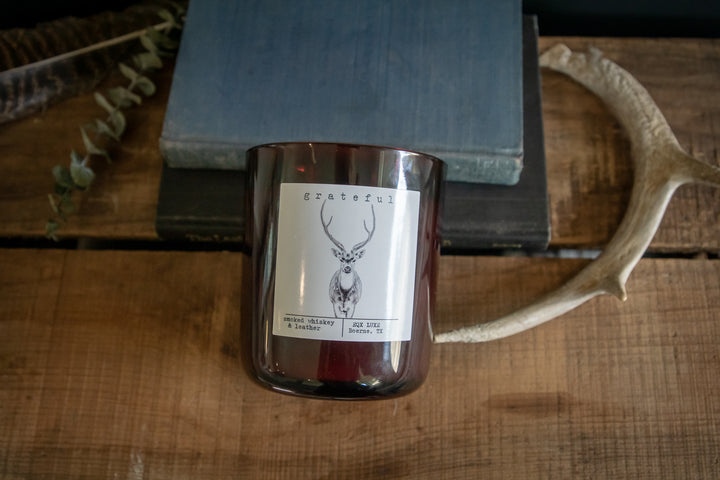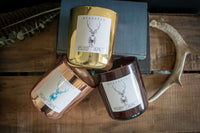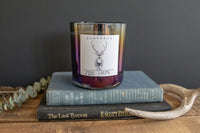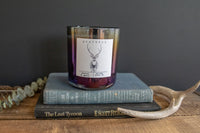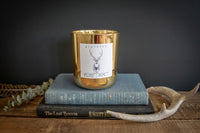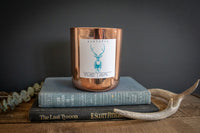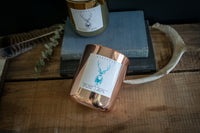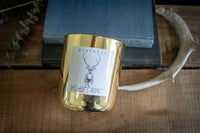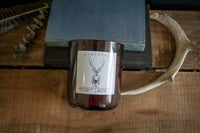 Overview
Grateful - Texas Axis Stag   
  The beautiful creature has such meaning for me and represents how grateful I am to have landed safely in my new state.  It took me 30 days to photograph him but was well worth the wait.
Choose your favorite scent and vessel from the drop down menu .  The vessels can be recycled for the prefect container to hold household items. 
This hand poured coconut wax, essential oil and fine fragrance oil candle has a perfect  sophisticated combination of scents and it's double wick assures a wonderful strong throw of scent .  
It's a perfect gift for someone or treat yourself! 
Choose your scent and size from the dropdown menu
13 ounce double wick LUX 85+ hours of burn time 
We use coconut wax because of it's remarkable scent throw and burn time.  It burns longer and stronger than soy.  It is also non GMO and a sustainable renewable crop.  All or our oils, waxes wicks and products are not toxic.
   *product may vary from photograph due to herbs or flowers used and available.