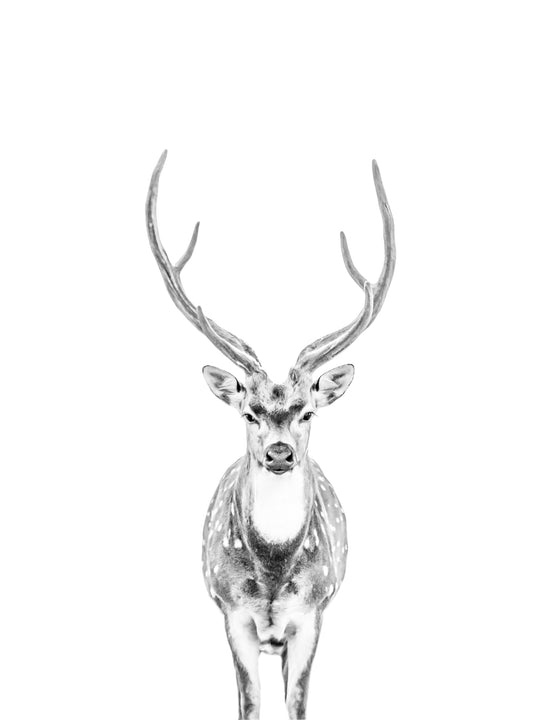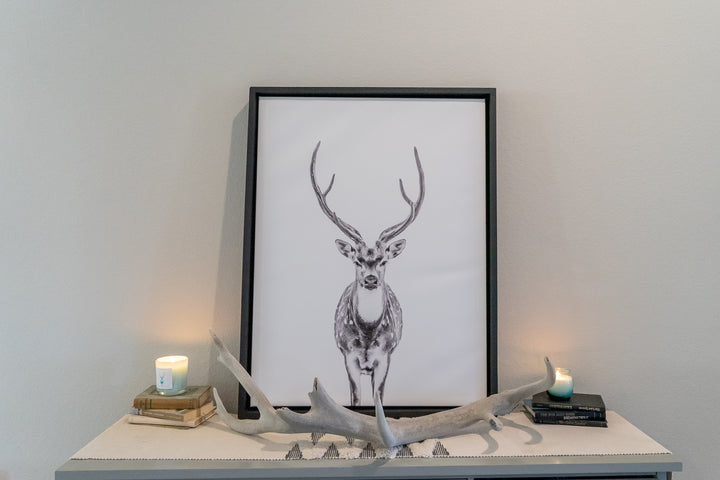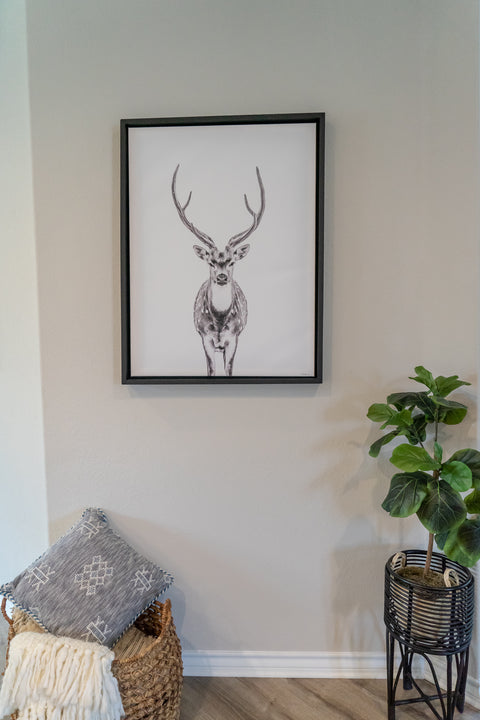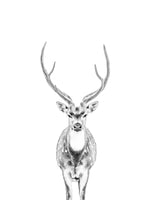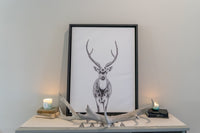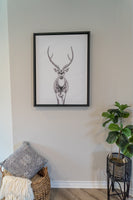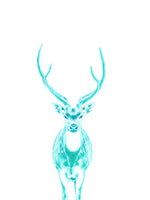 Overview
This stunning Axis stag took me 35 days to finally photograph , but like everything else on the journey to Texas my patience paid off.  As I was leaving and in my car thinking I had gotten what I needed, he squared up and looked me straight in the eye.   We just stared at each other about 3 feet apart  and I took this final shot.  It's the last image in the series and my absolute favorite.  
-Available in several sizes and options. Easily select below a canvas print and framed in black. 
*Want to add a Custom Quote, Favorite Music lyric, Screen Saver, That Special Saying. Make your art truly a one of a kind piece. Add special requests in notes, turn around is 48 hours.  
A portion of all proceeds go back to helping the animals who assist with the Artemis Project, a 501-c3 non-profit.