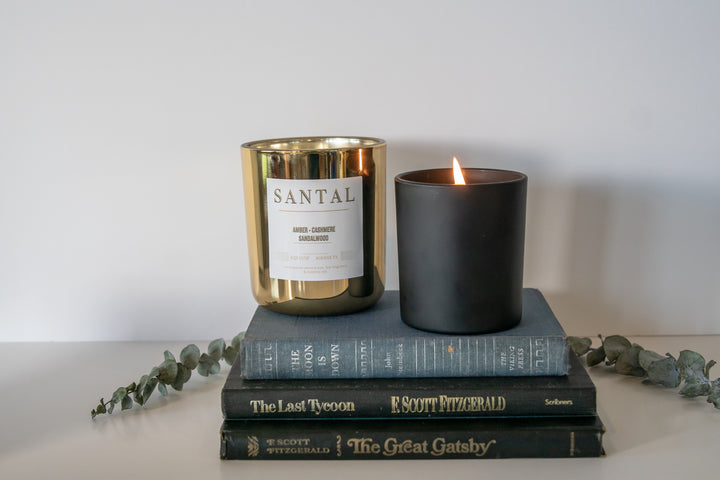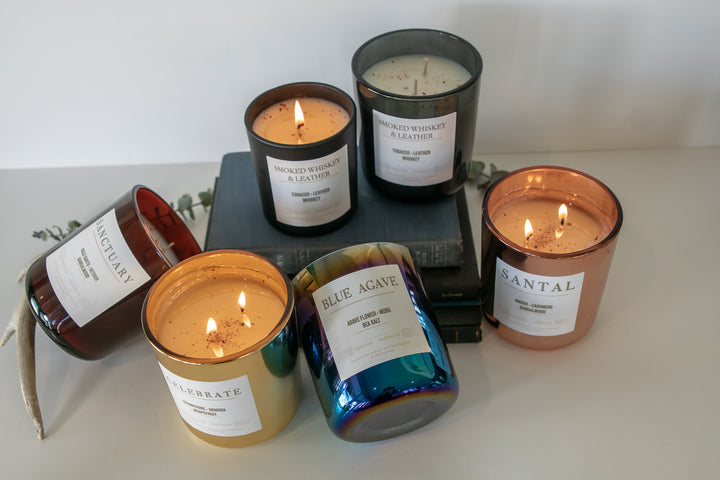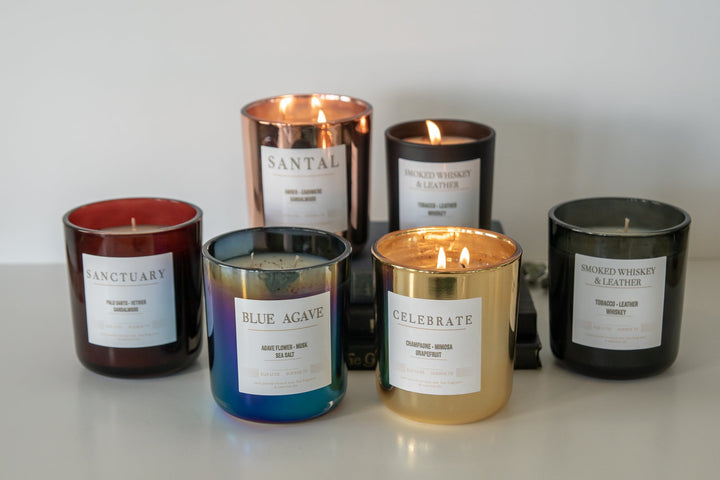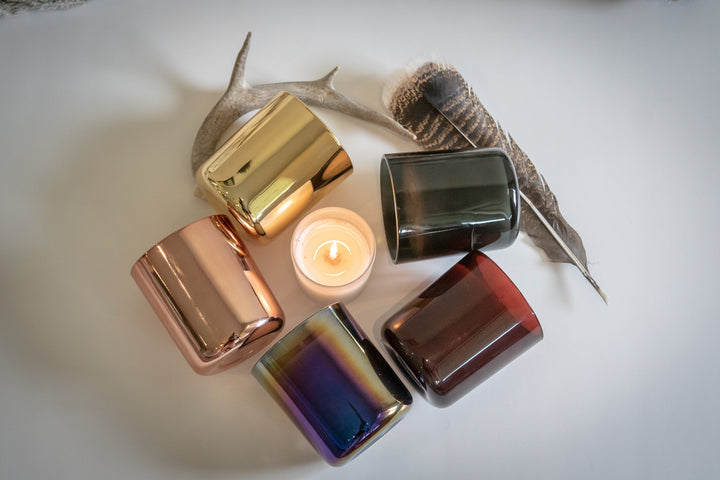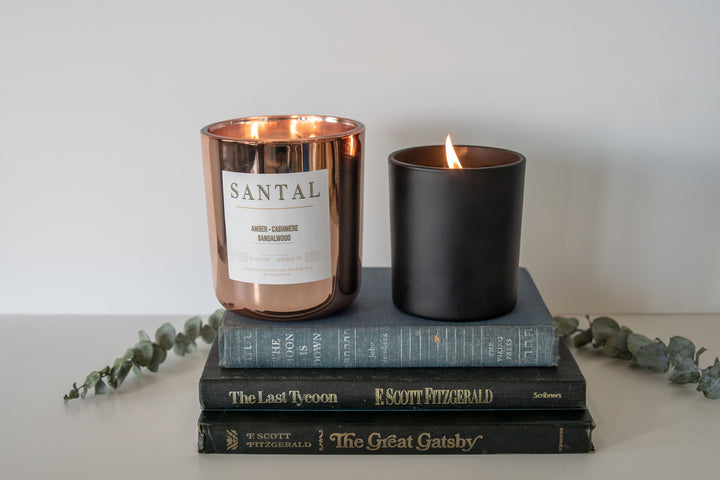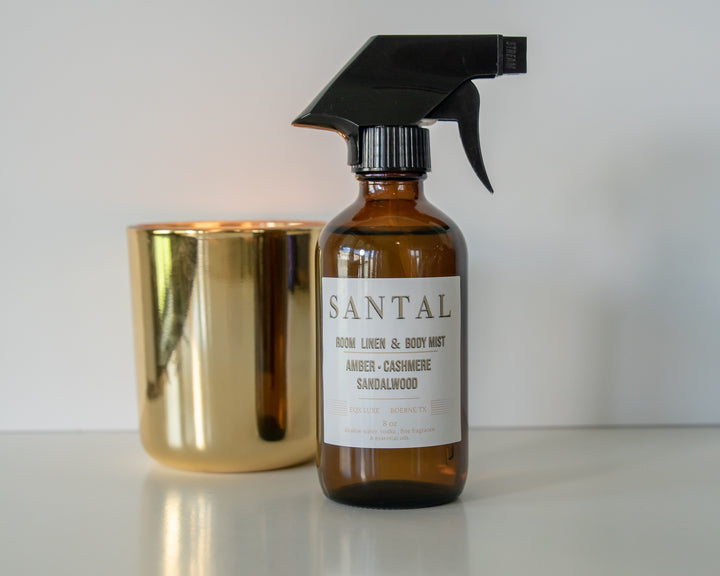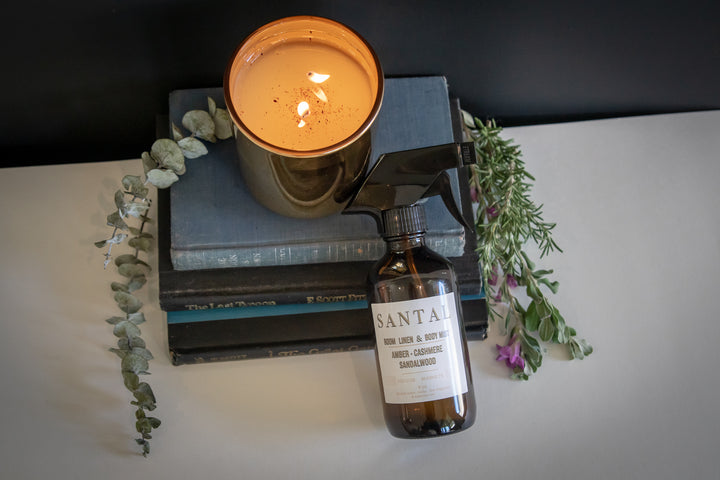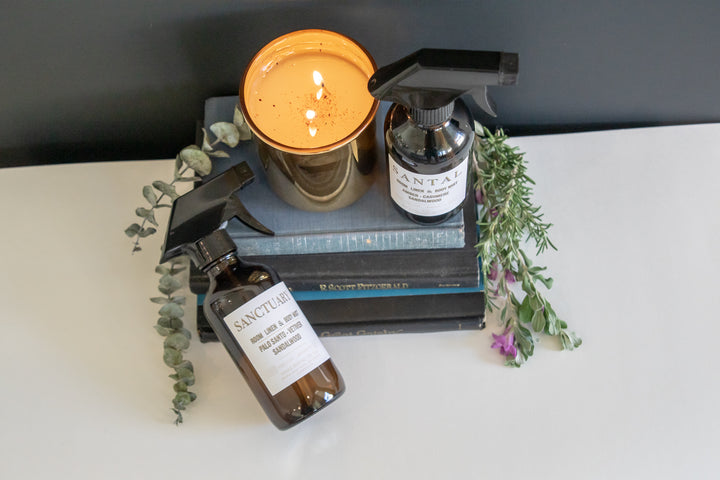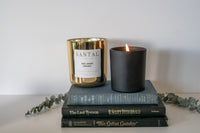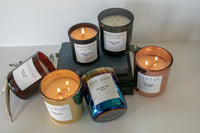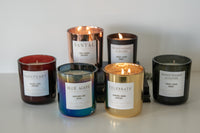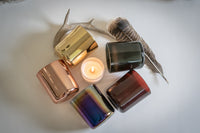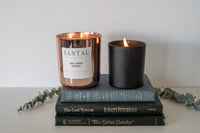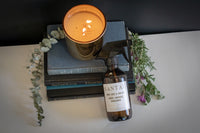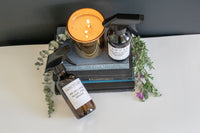 Overview
The Santal Collection    
  This unisex wood and earthy fragrance is loved by so many we created a room spray and body mist as well as the original candle collections. It's a complex combination of scents that combines Palo Santo , Vetiver,  Black Pepper, Cashmere, Sandalwood followed by a tiny bit of warm orange.  We sometimes call this scent Artemis in case your a long time fan.   Warm and inviting with the perfect balance of notes.  
Choose your vessel from the drop down menu .  The vessels can be recycled for the prefect container to hold household items. 
Hand poured coconut wax, essential oil and fine fragrance.
It's a perfect gift for someone or treat yourself! 
Choose your scent and size from the dropdown menu
13 ounce double wick LUX 85+ hours of burn time 
11 ounce mat black 70 hours of burn time 
We use coconut wax because of it's remarkable scent throw and burn time.  It burns longer and stronger than soy.  It is also non GMO and a sustainable renewable crop.  All or our oils, waxes wicks and products are not toxic.
   *product may vary from photograph due to herbs or flowers used and available.